Northwood University is pleased to announce it has received a $100,000 gift from CDK Global Inc., a leading automotive retail software provider, to fund scholarships for students enrolled in the university's Automotive Marketing and Management Program.
"Northwood is proud to have a partner like CDK Global, which helps auto dealers and manufacturers better operate their business," stated Murray Kyte, vice president of advancement for Northwood University. "We are grateful for CDK's leadership and generosity to help foster the next generation of automotive leaders through their educational support of students studying automotive marketing and management."
This fall, four $2,500 scholarships will be awarded to incoming freshman and sophomore students enrolled in Northwood's Automotive Marketing and Management program. Six $5,000 scholarships will be given to upper-class students enrolled in that same program.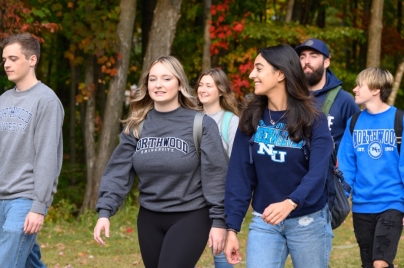 Scholarship recipients will be chosen based on financial need. Each recipient must be a U.S. citizen who is enrolled at Northwood for the upcoming academic year. All scholarships are one-time awards.
An additional $10,000 will be awarded to one high school senior attending Northwood University's Full Tank Automotive Camp this summer. The student must be enrolled in Northwood's Automotive Marketing and Management program for fall 2023.
"It's an opportune time to announce CDK's generous scholarship donation at the same time we have announced the creation of Full Tank Automotive camp," stated Elgie Bright, who chairs Northwood's Automotive Marketing and Management program. "This will be a tremendous opportunity for a high school senior who participates in this summer's camp and attends Northwood in the fall."
Registration for the camp will open later this week, and details will be online atwww.northwood.edu.
Bright will select the $10,000 scholarship winner based on their Full Tank Automotive Camp leadership roles, mentoring, engagement, presentation skills, and enthusiasm for the industry.
CDK Global has pledged to offer the same scholarships, starting in the fall of 2024.
"The automotive industry continues to adopt new technologies to fit today's consumer lifestyle and preferences — from electric vehicles and connected cars to integration of mobile solutions during purchase and service. To meet this demand, we need a continued talent replenishment of forward-thinking and innovative young professionals who will shape the future of the customer and automotive dealer relationship," said Brian MacDonald, chief executive officer, CDK Global. "We are proud to partner with Northwood University in helping shape strong futures for their students through our scholarship program."